Wire Payout Equipment
designed for durability, capability and speed!
Reel Donkey® payout equipment improves the efficiency and safety of reel wire and cable coiling, protects the wire and assists the operator in the re-spooling and coiling process. 
Our payout equipment comes in a wide range of sizes to coil or spool flexible material, rubber, fiber optic wire, cable, and much more.  Each unit is customized to handle the size of material to be used and the payout speed required.

Wire Payout Equipment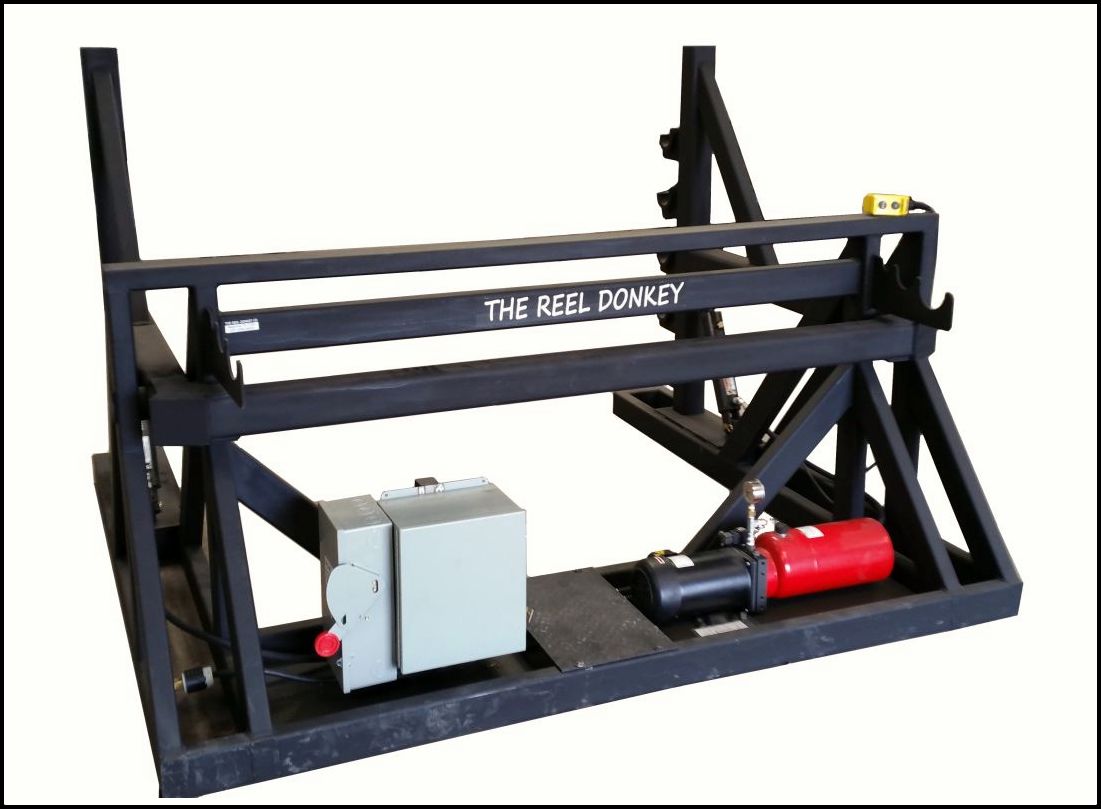 Shown above is our XO-96x60X Payout.   This floor-mounted model has five (5) reel loading positions for various size reels.
Contact Us today to discuss your specific coiling and spooling requirements.