Wire & Cable Pay Outs
designed for durability, capability and speed!
Pay Outs  improve the efficiency and safety of reel and cable coiling, protects the wire and cable, and assists the operator in the re-spooling and coiling process. 
The Reel Donkey Company's Pay Outs come in a range of sizes based on size and type of material used, size of reels, and weight of the overall product for coiling & spooling.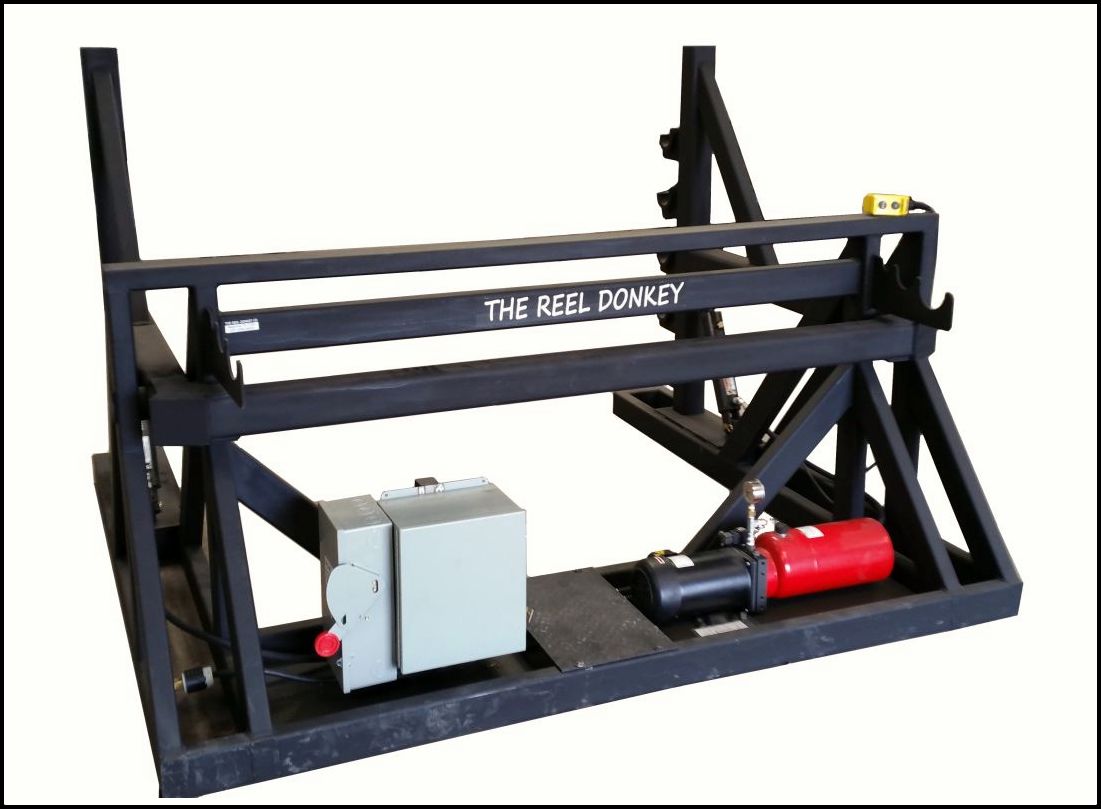 Shown above is our XO-96x60X Pay Out.   This floor-mounted model has five (5) reel loading positions for various sized pay-out reels.
Contact Us today for more information about our Pay Outs!