Do you need power reel equipment maintenance or service?  The Reel Donkey Company maintains and services all major brands of power wire and cable handling equipment.
The Reel Donkey Company Provides Full Power Reel Equipment Maintenance and Services!
Scheduled Maintenance
Regular scheduled maintenance of your power reel equipment prolong its life and help you keep it working properly for a long time.   With our help, you should be able to realize many more years of reliable equipment service and get a better return on your investment.   Call us to set up a regular maintenance equipment program.
Emergency Service
If it's broken, we can fix it!   The Reel Donkey Company is your one stop repair shop for electrical, mechanical, pneumatic or hydraulic repairs.  If you need emergency service on your power reel equipment, call us right away! 
Refurbishment of Your Existing Power Cable Handling Equipment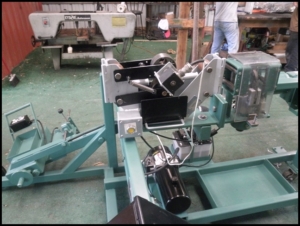 Should you repair, replace, or refurbish your old power equipment? 
We all know power equipment will wear out over time and need to be replaced, but at The Reel Donkey Company we believe new is not always the best solution.  
You should certainly replace your equipment if that's the best option.  But we believe you might have another possible option – refurbishment.

Ship us your Reel-O-Matic, Tulsa Power, Wemco, or other major brand power wire and cable handling equipment for a complete maintenance evaluation.  We will perform a complete multi-point check of all components and test the hydraulic and/or electrical systems.  Upon completion of the evaluation we will contact you to go over our findings so you can make the right decision for your company.

We also offer local pickup and delivery in the Houston, Texas area.
*The Reel Donkey Company does not buy directly from, nor is affiliated with,
any of the above mentioned major brand reel handling companies.