M

otorized portable shaft-less take ups are built for easy maneuverability …. but fitted to handle like a smaller unit!
Why choose shaft-less equipment over rim drive equipment?    Quite simply, The Reel Donkey Company's shaft-less line of reel equipment will give our customers the features they need for increased performance capabilities. 
Shaft-less reel equipment will give you:
Improved personnel safety

Increased Operator load control

Reduced Operator physical labor

Shaft-less equipment is designed to lift reels from floor level.   (Operators will no longer be required to manually change out the shafts/bars.)

Improved load security
Improved energy efficiency

Direct drive operation

Quieter machine operation
PJ5000-EHT Portable Shaft-less

Take Up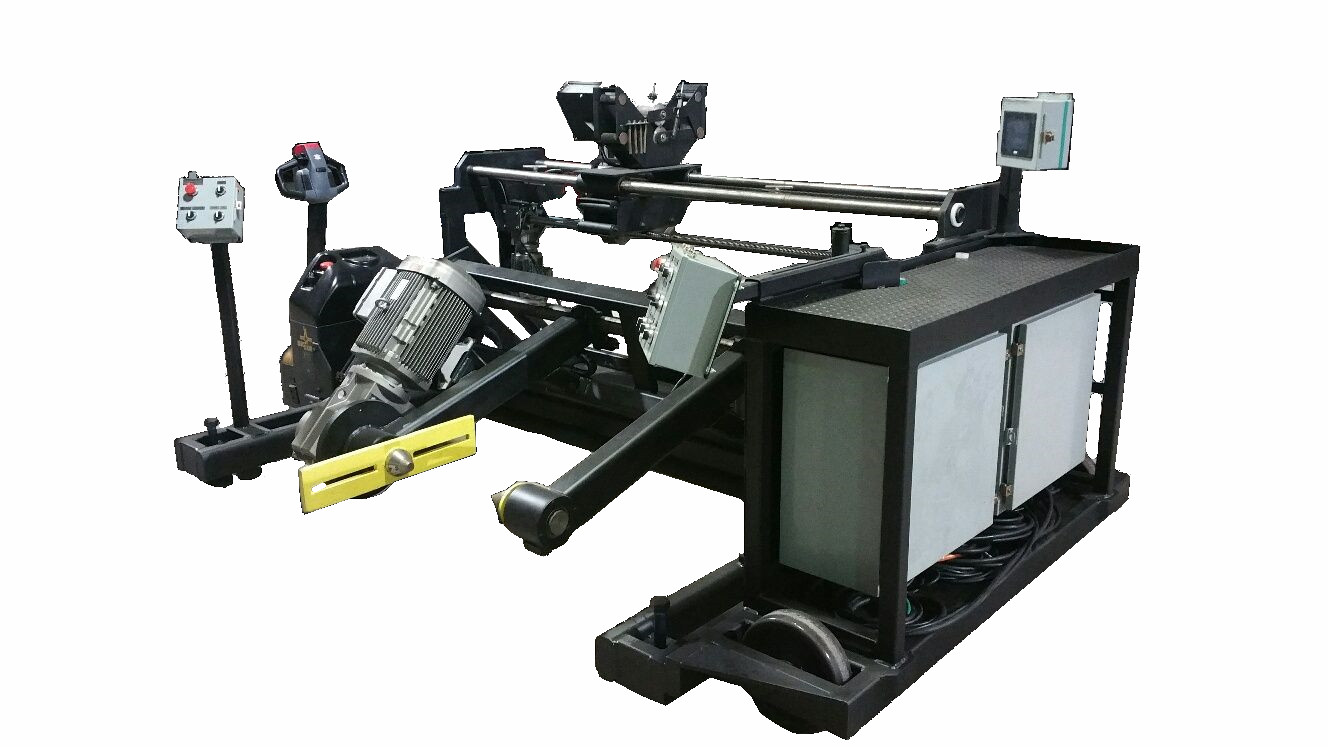 Reel Donkey's electric over hydraulic PJ5000-EHT portable shaft-less take up is specifically designed with a powered pallet jack.  This new feature allows you to easily move a 5,000 lb. capacity unit into place at any location in your facility.  Its features include:
Shaft-less Unit

60 RPM

5,000 Lb. Capacity

Electric / Hydraulic

Powered Pallet Jack for easy maneuverability

Adjustable Floor Stabilizers

4″ Standard / Metric Counter Assembly

Set, Count, Slowdown and Stop Settings

Hydraulic  Raising and Lowering

Hydraulic In and Out

3 Station Function Controls

Auto and Manual Traverse

21″ Collapsible Coiler

Operator Display
Reel Donkey's shaft-less reel handling equipment will get the job done for you! 
Contact Us today for more information on our portable shaft-less take ups!