Our PRD Series Portable Shafted Take Ups are

designed for durability, capability and speed

!
In their simplest form our PRD Series portable shafted take ups are something to be reckoned with!  Depending on your needs 4,000 to 15,000 pound re-spools can be easily maneuvered from any area in your facility.
PRD4000-10000H Portable Shafted Take Up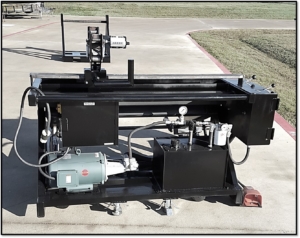 The PRD4000-10000H portable shafted take up can easily maneuver 4,000 to 10,000 pound re-spools.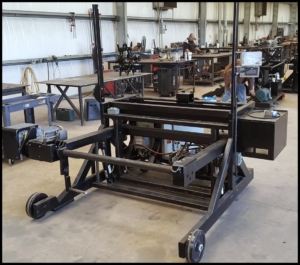 Additional options include:
Additional reel-shaft sizes

Plug-in adapters for collapsible Coilers (various brands supported)

Counter Assembly – Manual or Electronic

Brake Set-ups

Auto Traverse
---
PRD15K-HT Portable Shafted Take Up
The PRD15K-HT portable shafted take up easily handles up to 15,000 pound capacity re-spools from any area in your facility.
Shafted unit

15,000 lb. capacity

96D x 50W reel size

2.875 Drive shaft with lock collars

Bar storage

4″ Counter Assembly (manual/electronic)

Hydraulic driven forward/reverse capability

Variable speed

Hydraulic breaking system
Need to work more efficiently?
Couple our PRD15K-HT take up with its sister pay out, the PRD15K-HP, to save time, energy and effort when loading and unloading your wire and cable.
Contact Us today for more information about our portable shafted take ups!