High Speed Coilers ….

energy efficient and durable

!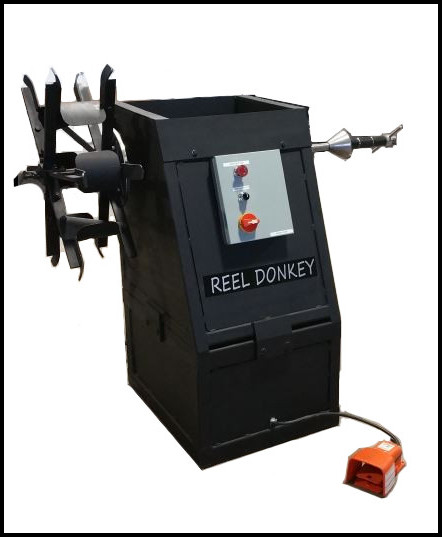 Reel Donkey® Ambidextrous Spooler+Coiler! 
Do you need a left hand or a right hand reel shaft on your take up machines?  Now you can have both in one small but mighty package! 
The Jenny's unique ambidextrous design lets you move the reel shaft from one side of the machine to the other.  And it comes in an energy efficient durable package!
Additional options include:
Additional reel-shaft sizes

Plug-in adapters for collapsible coilers (various brands supported)

Counter Assembly w/Stand – manual or electronic
Contact Us today for more information on our high speed coilers.