Durable Wire Reel and Cable Reel Pallet Stand that can be moved from any side!
Working in tight spaces and need to be able to move your wire or cable reel pallet stand easily?  Some of our customers had space problems and talked to us about it.  Not only did we listen, we heard!  And the end result is  our new 4-Way wire and cable reel pallet stand.  This new design allows these stands to be moved from any side and placed any where.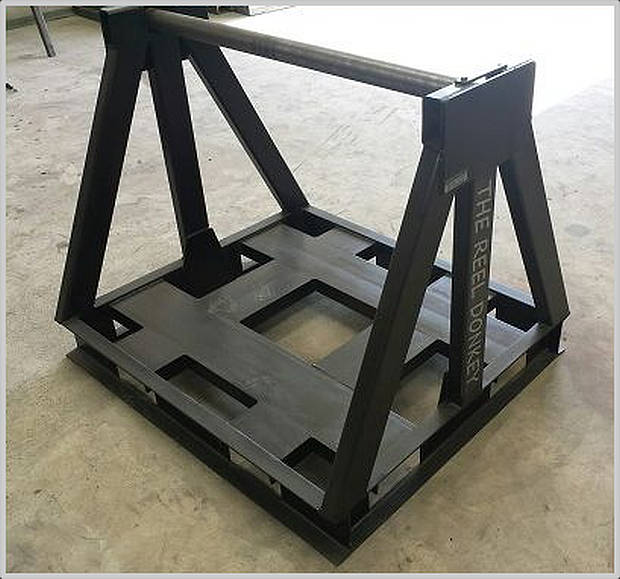 Features:
Pictured: 42″ x 48″ cable reel pallet stand.
Built in fork receivers.
Heavy duty construction for job site durability.
Light weight reel shaft designed for strength and easy handling.
Locking mechanism (various style locks available) with quick release pin.
Maintenance free.
Serialized (optional add-on).
Caster kits available (optional).
We custom build to fit your specifications
Our cable and wire reel pallet stands can be custom built to fit your cable and wire business needs!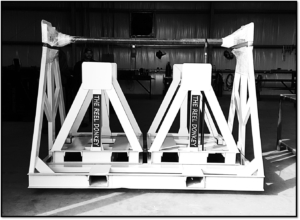 Contact Us today to talk about what works best for you!